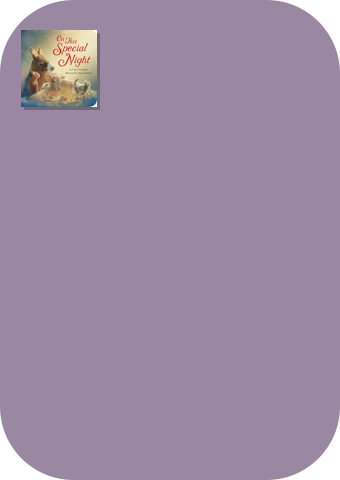 On this Special Night
Claire Freedman
Simon Mendez
(Illustrations)
This tender telling of the Nativity story focuses on a
striped tabby cat named Little Kitten, who is first
seen curled up next to its orange mother in a barn.
After a donkey, lamb, mice and calf stop by en route to
a special event, Little Kitten and its mother follow,
peering from the roof at a softly glowing stable. All of
the animals gather around to witness the baby
"sleeping soundly in the sweet, soft hay." The baby is
never explicitly named or seen, but readers will relish
Freedman's serene prose and Mendez's light-infused,
realistic renderings. Ages 4–8.
Publisher's Weekly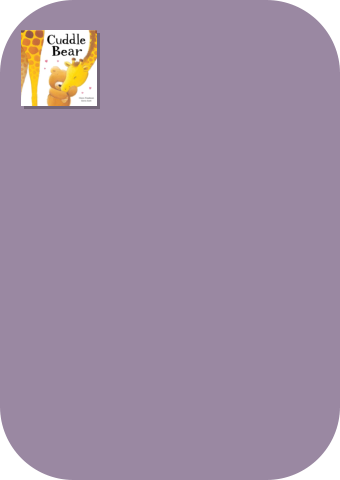 Cuddle Bear
Claire Freedman,
illustrations Gavin Scott
Do you need cuddles,
cheer up hugs
Or snuggle times to share?
Then Cuddle Bear is made for you - A hug-you-happy
Bear!
From Claire Freedman (author of Aliens Love
Underpants) comes Cuddle Bear - an unforgettable
hero who loves to cuddle everyone! A gorgeous story
that's beautifully illustrated, this delightful picture
book is perfect for snuggling up with together at
bedtime. Also available Cuddle Bear's Book of Hugs.
Book Trust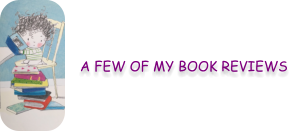 I write all the words in my books, but I
don't create the pictures.
These are the works of many amazingly
fabulous and talented illustrators.
Without them my words wouldn't come to
life!
Here is a selection of some of my books. To
see these, and all of my other books with
descriptions, please click on either of the links
below.
Click here to see reviews







Aliens Love Panta Claus
Claire Freedman/Ben Cort
THE PERFECT CHRISTMAS BOOK FOR ALL THREE
YEAR OLDS, FOUR YEAR OLDS, FIVE YEAR OLDS
AND SIX YEAR OLDS WHO WANT TO LAUGH THEIR
FESTIVE PANTS OFF! PART OF THE BESTSELLING
ALIENS LOVE UNDERPANTS SERIES
The aliens are excited,
As tomorrow's Christmas day,
So instead of stealing underpants,
They're giving them away!
Yes, it's true! Everyone's favourite aliens are FULL of
the festive spirit and so they are giving away their
beloved underpants - shock, horror! Join them as they
help out in Santa's busy workshop, put neon pants on
Rudolph and tie knickers up in the place of stockings.
But remember to hold on to your pants - this special
pants giveaway is for one day only. Ho-ho-ho! Merry
Christmas!
From the bestselling Claire Freedman and Ben Cort,
comes a fantastically funny rhyming Christmas picture
book, PERFECT for children everywhere. Part of the
bestselling ALIENS LOVE UNDERPANTS series.
Toppsta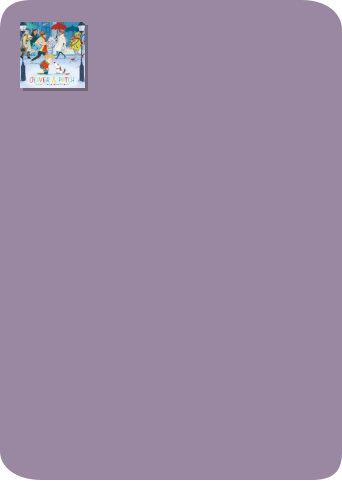 Oliver and Patch
Claire Freedman
illustrations by Kate Hindley
Oliver is finding the big city a lonely and scary place
but when he finds a little lost dog he makes his first
friend in the city.
The trouble is, he knows that somewhere out there
someone is missing the little dog just as much as he is
loving having him,So, with a heavy heart, Oliver sets
about doing the right thing.
"Anyone, really, would enjoy this lovely friendship
story." The Bookbag
"Kate Hindley's absolutely gorgeous illustrations take
kids on a whimsical adventure" Kids' Book Review
A beautifully told story with a lovely, uplifting ending
that will warm hearts everywhere.
Toppsta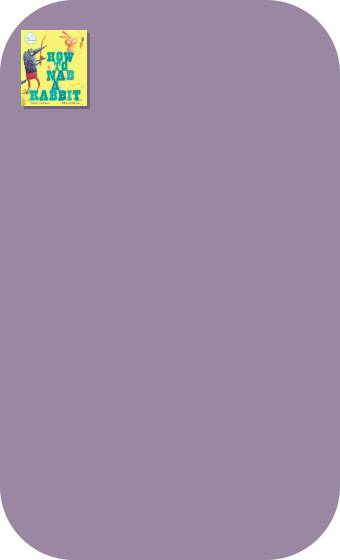 H

ow to Nab a Rabbit
Claire Freedman
Monika Filipina
(Illustrations)
A laugh-out-loud book from bestselling
author Claire Freedman, illustrated by the
brilliant Monika Filipina
For hungry wolves, this book is a winner,
It shows you how to catch your dinner.
Love bunny pie and rabbit stew?
They'll soon become your dream come true.
Full of foolproof tips, written by the Big Bad
Wolf himself, this book is an essential guide for
anyone looking to nab a rabbit. But make sure
you keep an eye out for bears, springs with too
much hop, and, of course, your own traps...
Goodreads

Dilly Duckling
Claire Freedman, Author,
Jane Chapman, Illustrator
Dilly is in a dither because one of her downy
yellow feathers has fallen out and blown away.
"Stop that feather!" she quacks. "Come back!"
Spike, a roly-poly hedgehog, offers to spear it,
and Nibble, a pink-eared mouse, offers to grab
it, but the wind keeps blowing Dilly's feather
further out of reach. Freedman's (Hushabye Lily
) concise, comically urgent text should resonate
with any child who knows how high the stakes
feel when something dear is lost ("Careful... It's
a very important feather!" Dilly whispers as
Nibble gingerly reaches for it while balancing on
a cornstalk). Chapman's (Bear Snores On ) sunny
acrylics have a verve and immediacy that bring
to life both the windy day and the anxieties of
Dilly and her friends. When Nibble sneezes and
misses her chance to grab the feather, the
swirling breeze, the mouse's death-like grip on
the fragile cornstalk and the horrified
expressions of the duck and hedgehog
transform the spread into an emotional and
visual maelstrom that's at once funny and
poignant. But all's well that ends well, as Dilly's
mother informs her that molting is natural. "I
don't need [that feather] anymore, do I?" Dilly
observes happily. "I'll grow another one!" Here's
hoping Freedman and Chapman produce another
one, too. Ages 3-6
Publisher's Weekly

Illustration © Jane Massey from our book Florence Frizzball

© CLAIRE FREEDMAN 2021 ALL RIGHTS RESERVED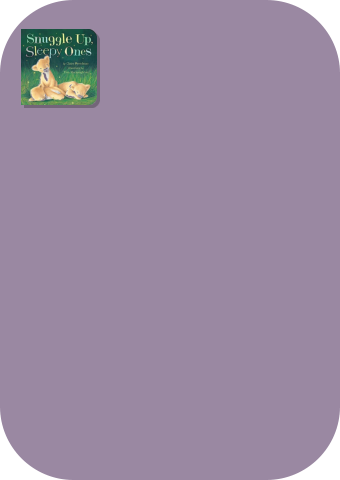 Snuggle up Sleepy Ones
Claire Freedman,
Illustrations by
Tina Macnaughton
A wonderful bedtime book! My daughter loved
having this book read to her as a baby, now at 2
years old she still enjoys it, as does her baby
brother. The illustrations are soft and soothing
pastel watercolors, and the the text is clever
and rhyming for a smooth and easy read. This
book is such a favorite and read so much, I
don't even need to look at the text anymore to
read this book to my little ones.
Goodreads contributor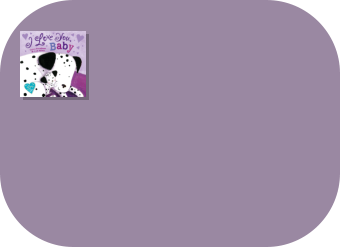 I Love You, Baby
Claire Freedman, Judi Abbot
This celebration of the love a parent has for their child
is perfect for cuddles, as all sorts of baby animals
learn that hey will always be loved - no matter what.
Book Trust Superkid!
Claire Freedman
Sarah McIntyre (illustrator)
Never fear, Superkid is here! Author of Aliens Love
Underpants Claire Freedman has teamed up with
illustratorSarah McIntyreto create this lively story
about incredible super hero Superkid.
When his X-ray eyes spotsomeone in trouble, Superkid
is always ready to save the other children from all kinds
of horrors - from playground bullies to grandma's
broccoli - or most terrifying of all, having to tidy up
their bedrooms!
Freedman's fun rhyming text works beautifully in
tandem with McIntyre's bold, brightly-coloured
illustrations, creating a picture book that is certain to
be attractive to young readers. Be sure to watch out
for Superkid's trusty sidekick Super Hamster: he is
never mentioned in the text but pops up on every page,
and even appears as the star of his own comic strip.
It's exactly this sort of fun creative attention to
detail that makes this book such a delight: look for a
recurring alien, a flying ketchup bottle, and on the final
pages, the writer and illustrator team themselves,
transformed by McIntyre into their own superhero
characters.
Booktrust